Location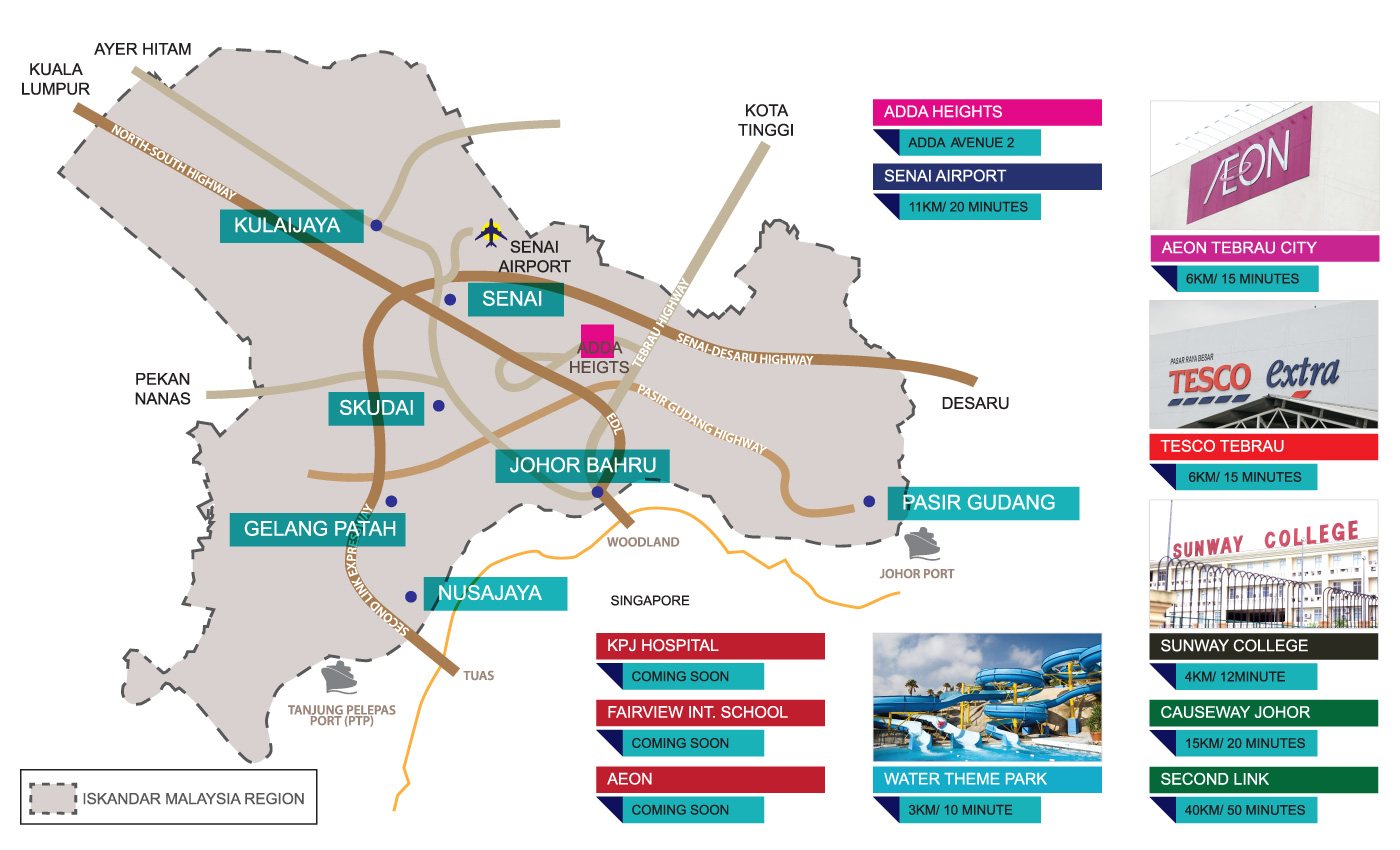 Start your business RIGHT by being the RIGHT location
Adda Avenue 2 is at the heart of Iskandar, Senai International Airport is about 11-km to the North-West, the JB - Singapore Causeway is also about 11-km to South. The Second Link is about 24-km to the South-West and the Pasir Gudang Industrial Estate & Port also about 24-km to the South-East.
Adda Avenue 2 is only 3 minutes by car to Exit 255C if the North-South Expressway. From there, you can reach every major commercial / industrial area of Iskandar by expressways, namely the North-South Expressway, the Eastern Dispersal Link (EDL), the Pasir Gudang Highway, which in turn, connect to the Coastal Highway, the 2nd Link Highway, the Tebrau Highway or the Senai-Desaru Highway.
The 500-acre upscale development at Adda Heights also makes Adda Avenue 2 a RIGHT environment for your retail, business and corporate needs.
RIGHT at the surrounding neighborhoods of Adda Avenue 2 are major existing population centres with commercial and industrial activities all within the affluent and dynamic Tebrau Corridor.
RIGHT timing to buy as plans are already underway for the development of a 21 acre Aeon Retail Mall, an international RM268 million Specialist Hospital and Fairview International School. All these about 2-km away from Adda Avenue 2.